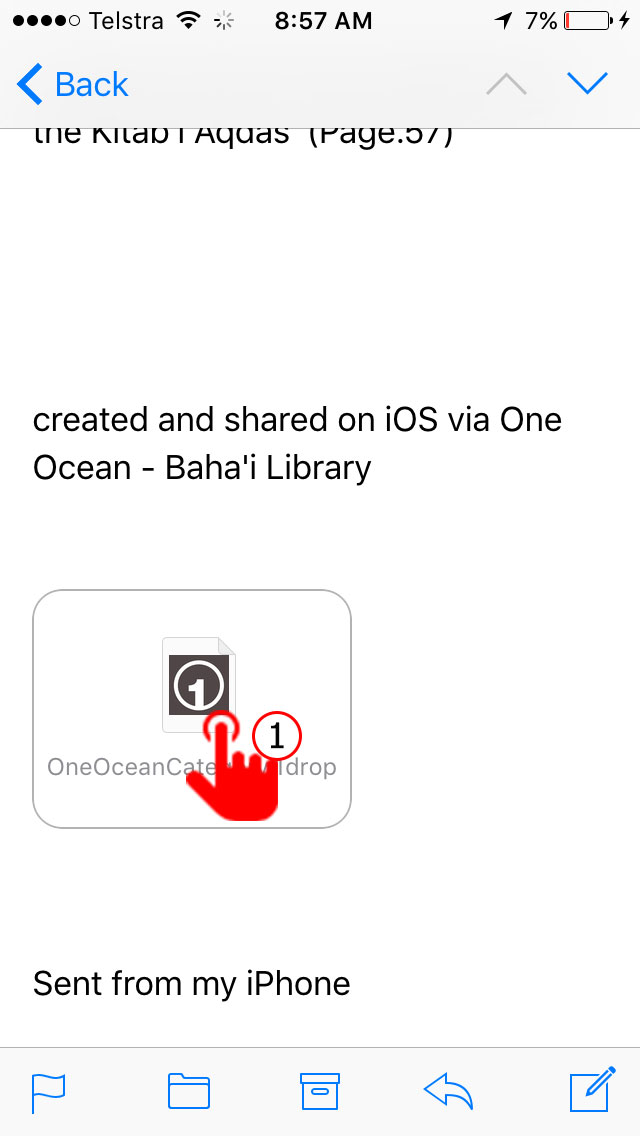 1. Long Press on the .1drop file, in this cased attached to an e-mail. You can send and open .1drop files anywhere where you can share files in iOS. Your iPhone or iPad will recognise the .1drop file format and offer you appropriate options when you want to open it.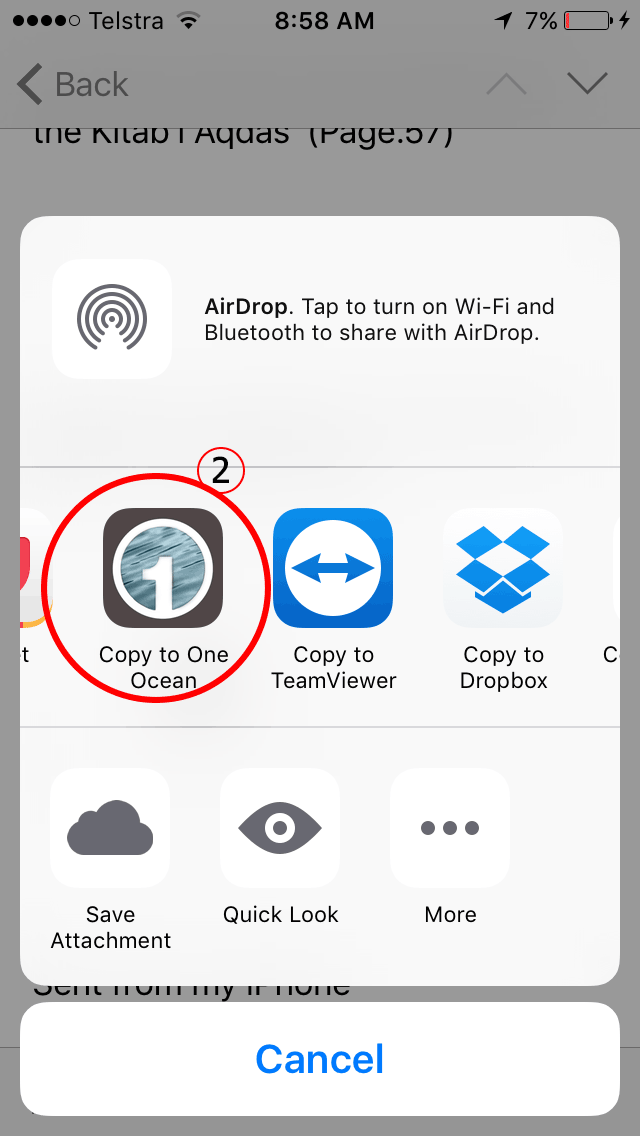 2. In the Share Menu: Find and Tap on "Copy to One Ocean"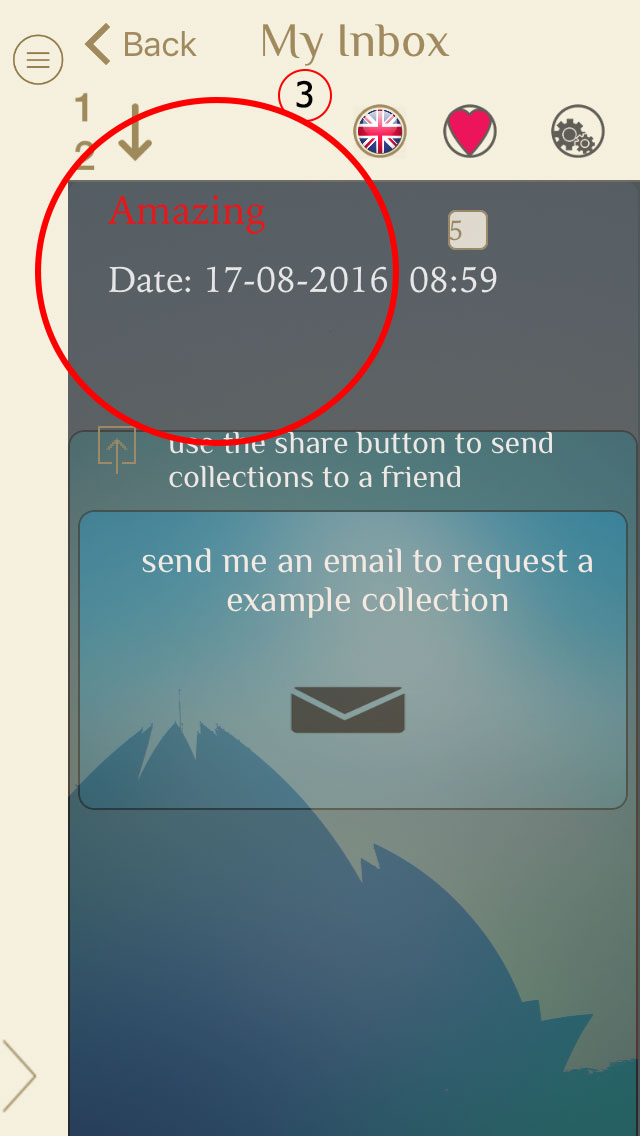 3. One Ocean will open. Navigate to the right hand menu and tap on "My Inbox". You will find the previously opened .1drop file marked red in your Inbox. The red title means it is new and you have not looked at it yet. You can now open the collection of Quotes that was shared with you just like you would with your own collections.