Tell your friends about this digital service project
Welcome to the website for One Ocean – The first mobile Baha'i Library with smart references, custom categories and great sharing options.
If you like One Ocean or if you like to see it not only on iPhone and iPad but also on Android, Apple Watch and Kindle than please spread the word. Help to reach the Goal of making this software available for everyone.
A digital service project
Support this initiative
aprox.~ 50.000 lines of code for One Ocean, and this is only the foundation of what i thought to create. I am very happy to be able to say with Version 2.0 on the App Store, this App is beautiful. It doesn't have to stop with beautiful though.
One Ocean is available for free on the iOS App Store
This App is designed to impress with a beautiful design and an outstanding performance on iPhone 4s up to 6 Plus and all iPads.
what about Android?
I look forward to develop this software for Android, my only condition is that it has to be an absolutely fantastic experience on every Android device. This is a huge task and if you wish to support me please get in contact.
OneOcean Baha'i Library, quick facts:
Smart references
Every quote you collect will always remember its origin and with a tap on the "unquote" Button it will show you it's original content
Collect your favourite Quotations
The first Baha'i Library that introduces custom categories to collect Quotes
Beautiful design
Designed to impress with a befittingly beautiful and naturally intuitive User Interface.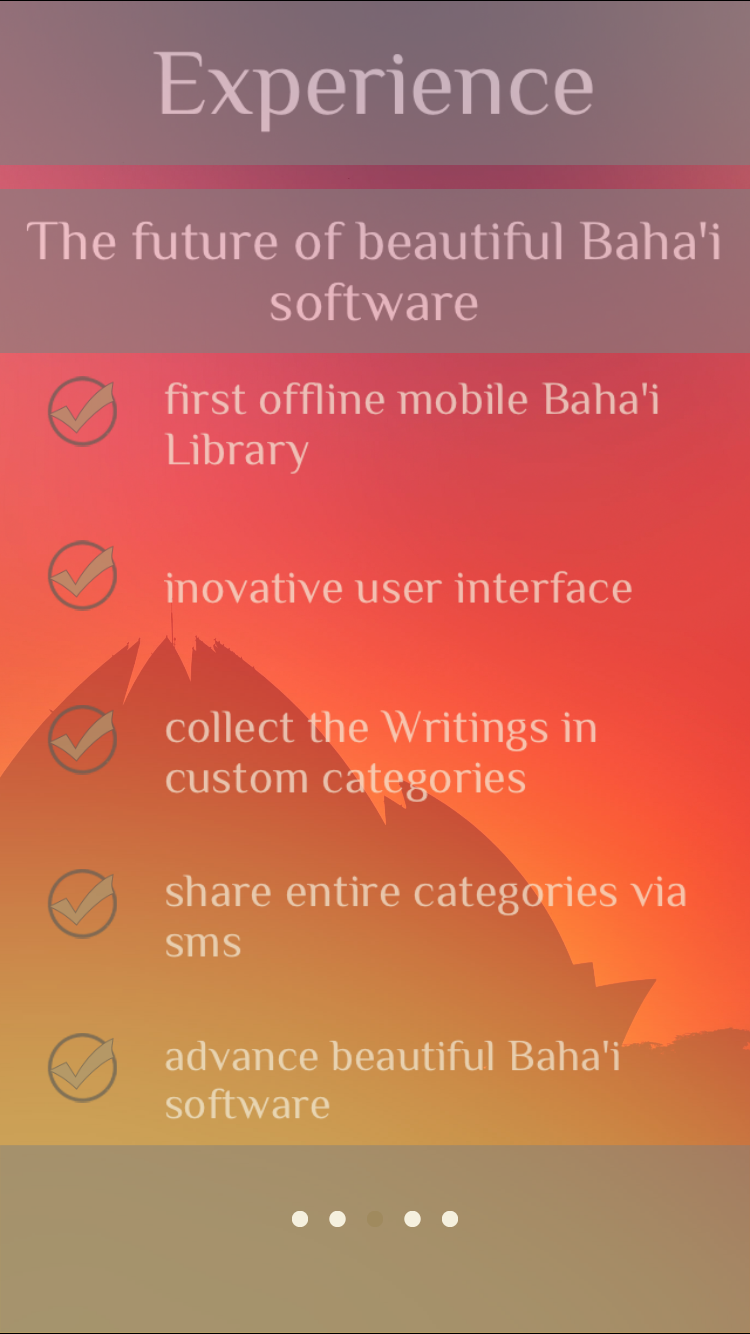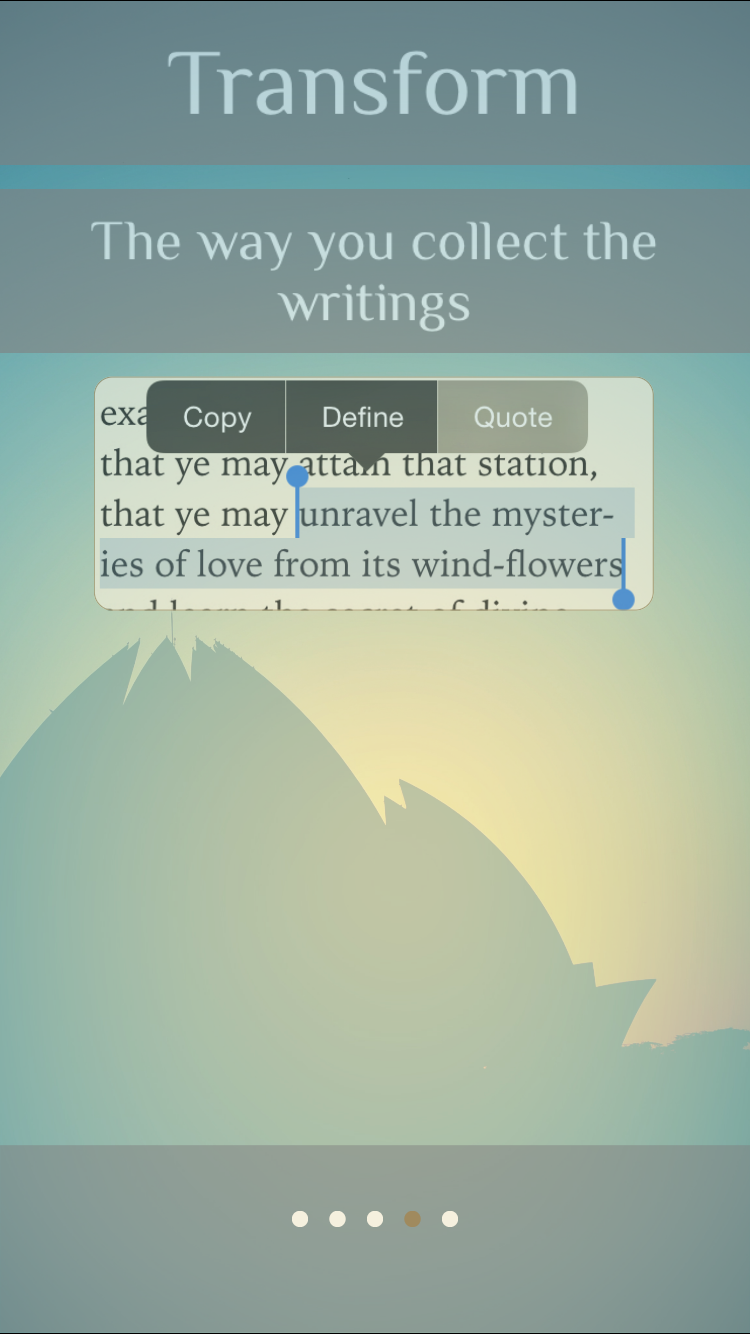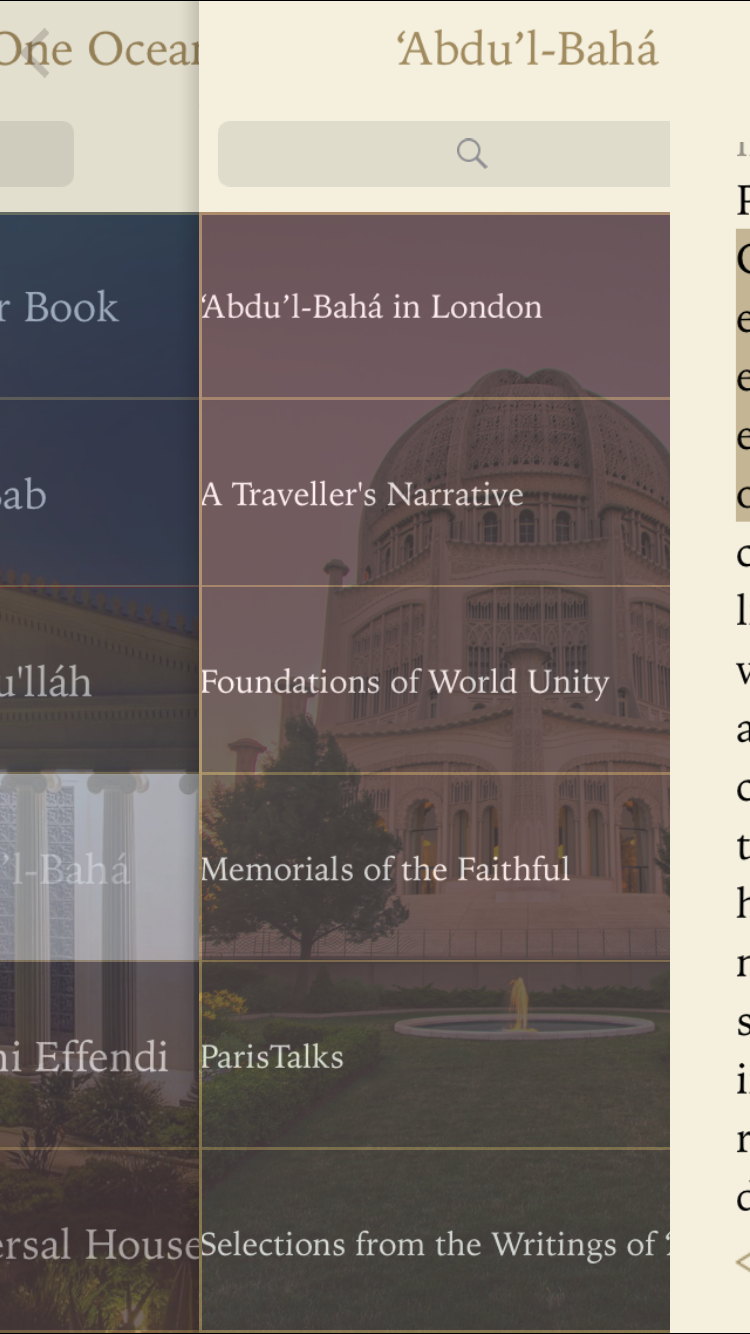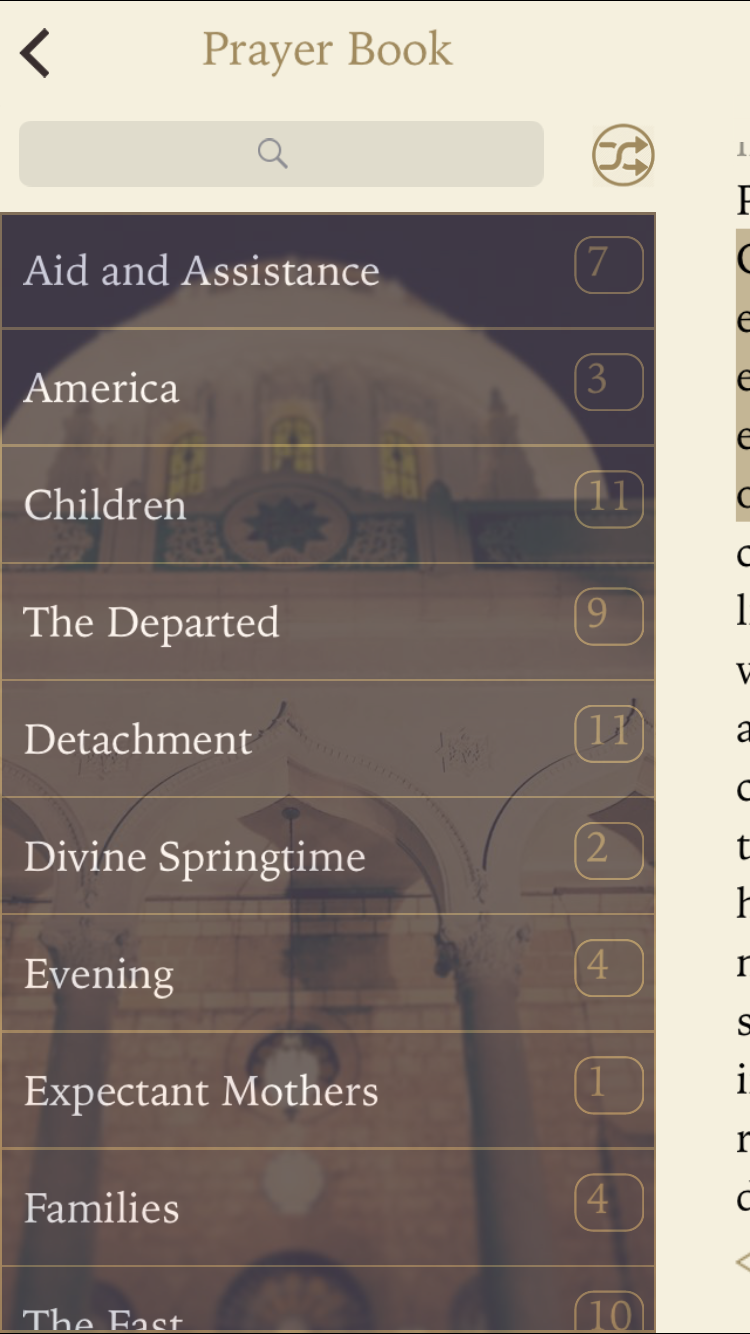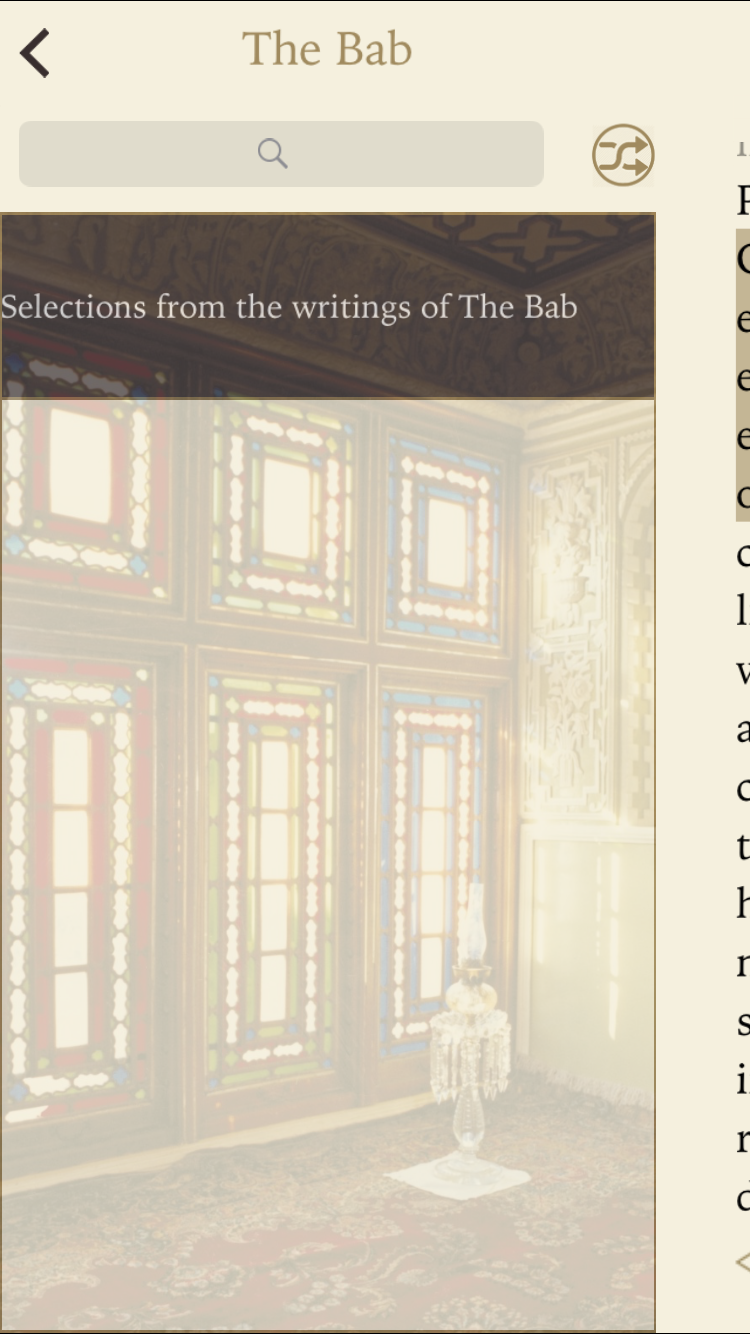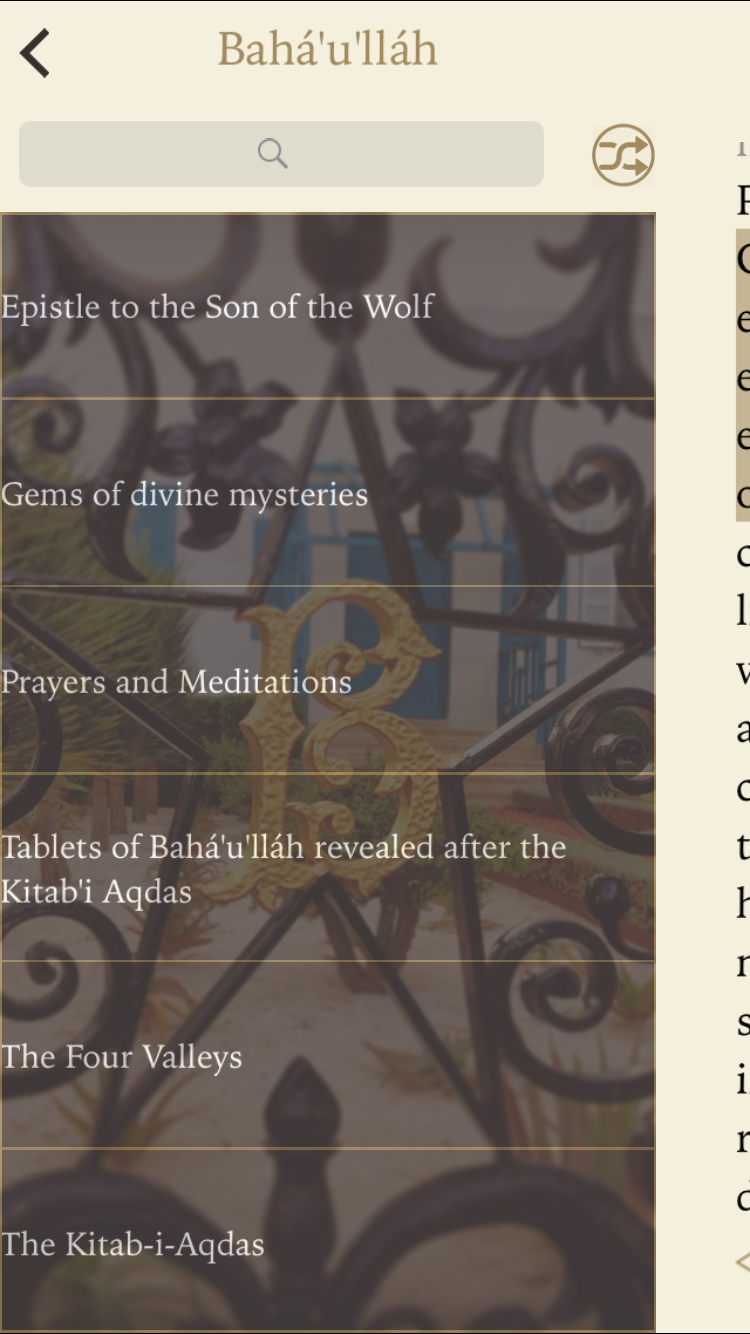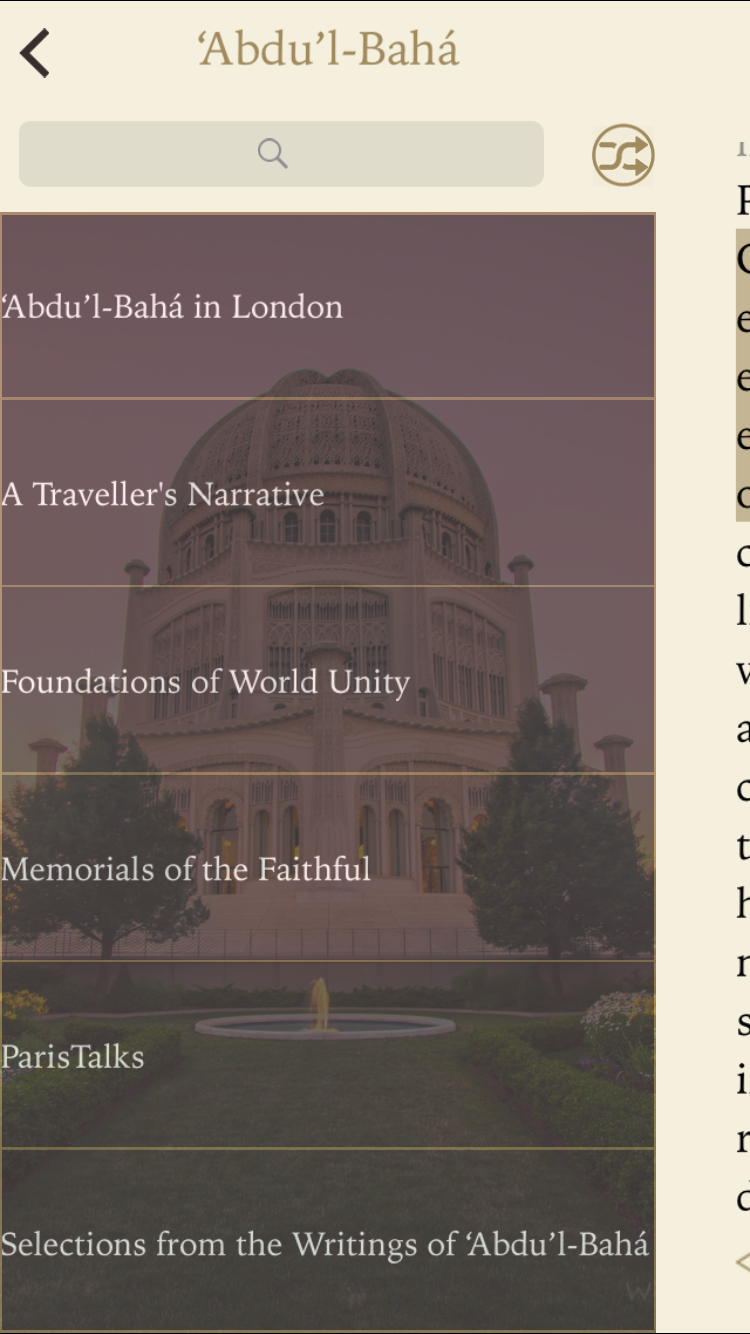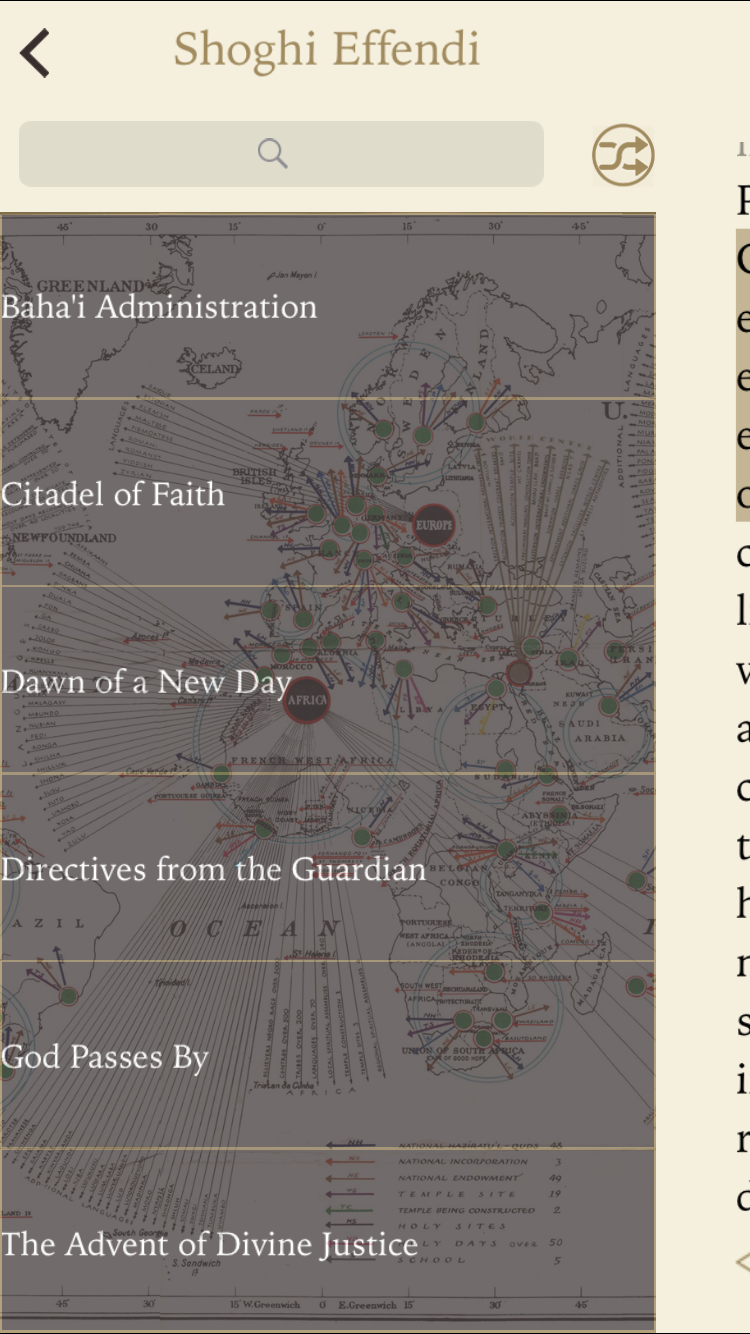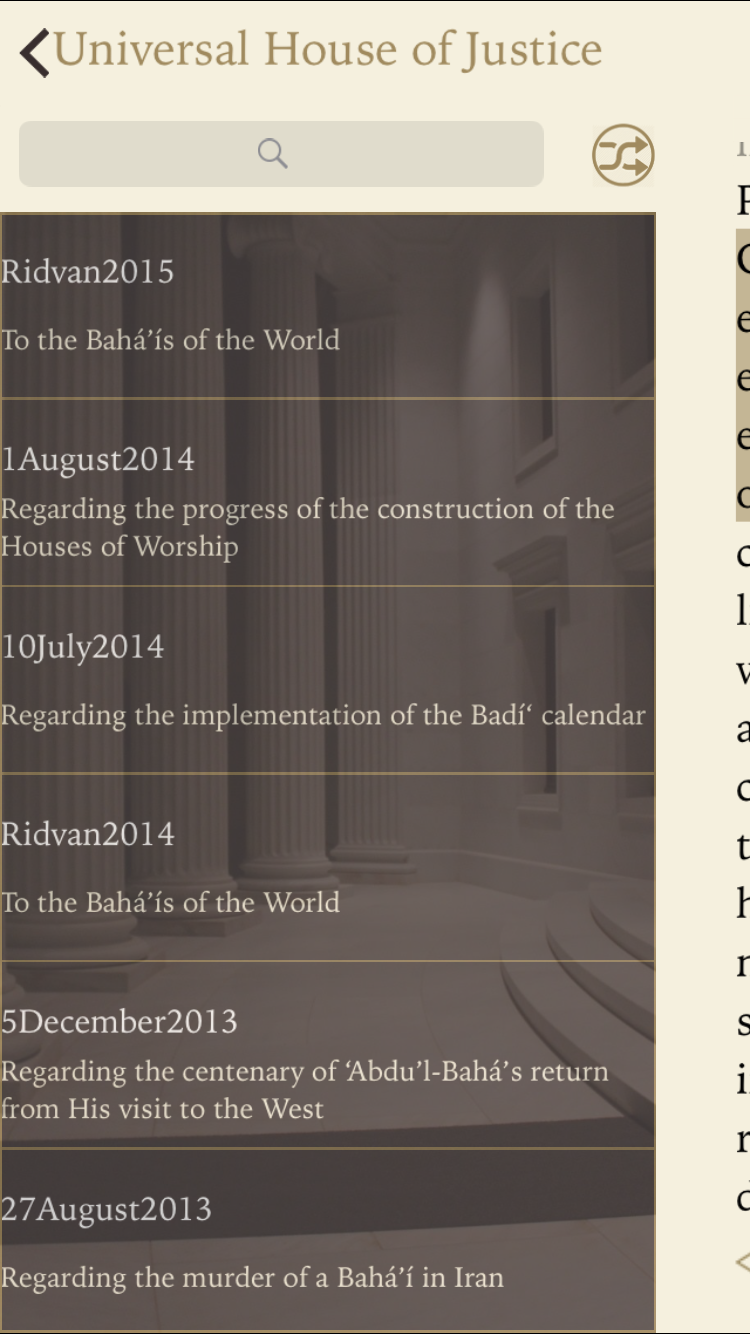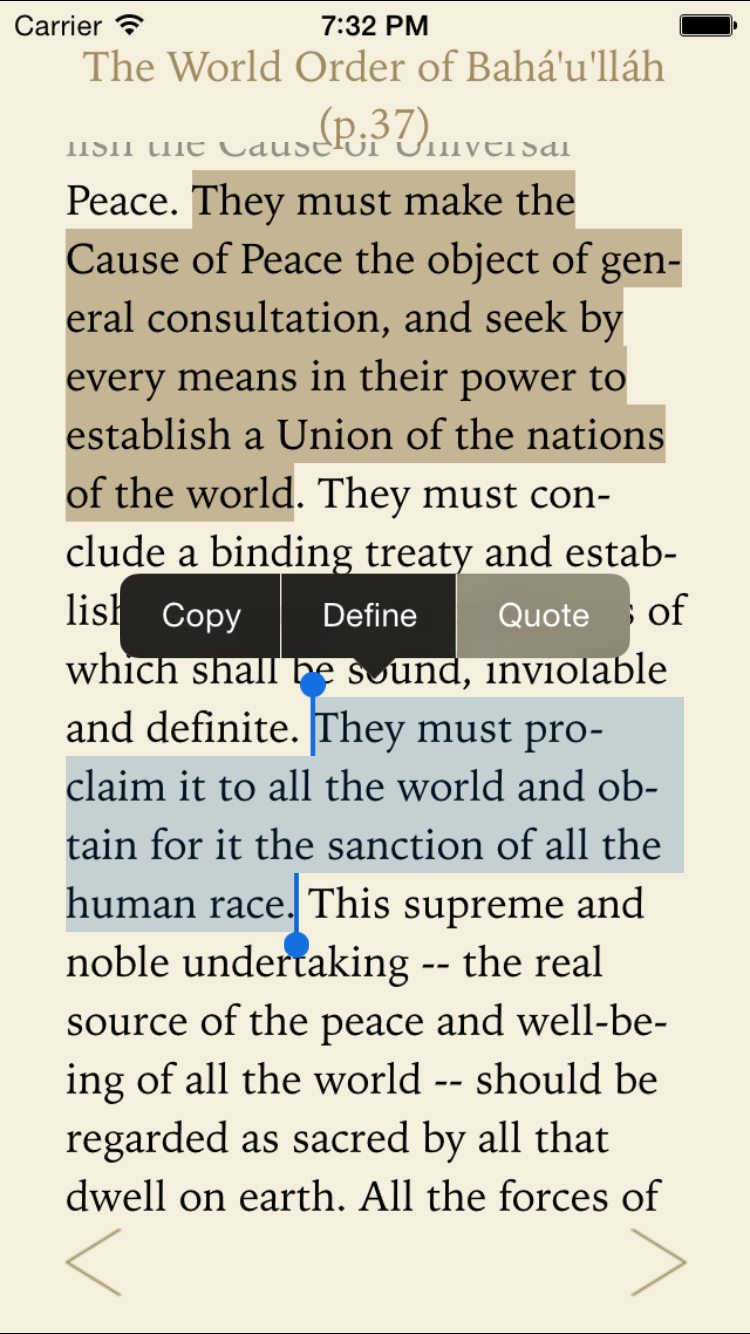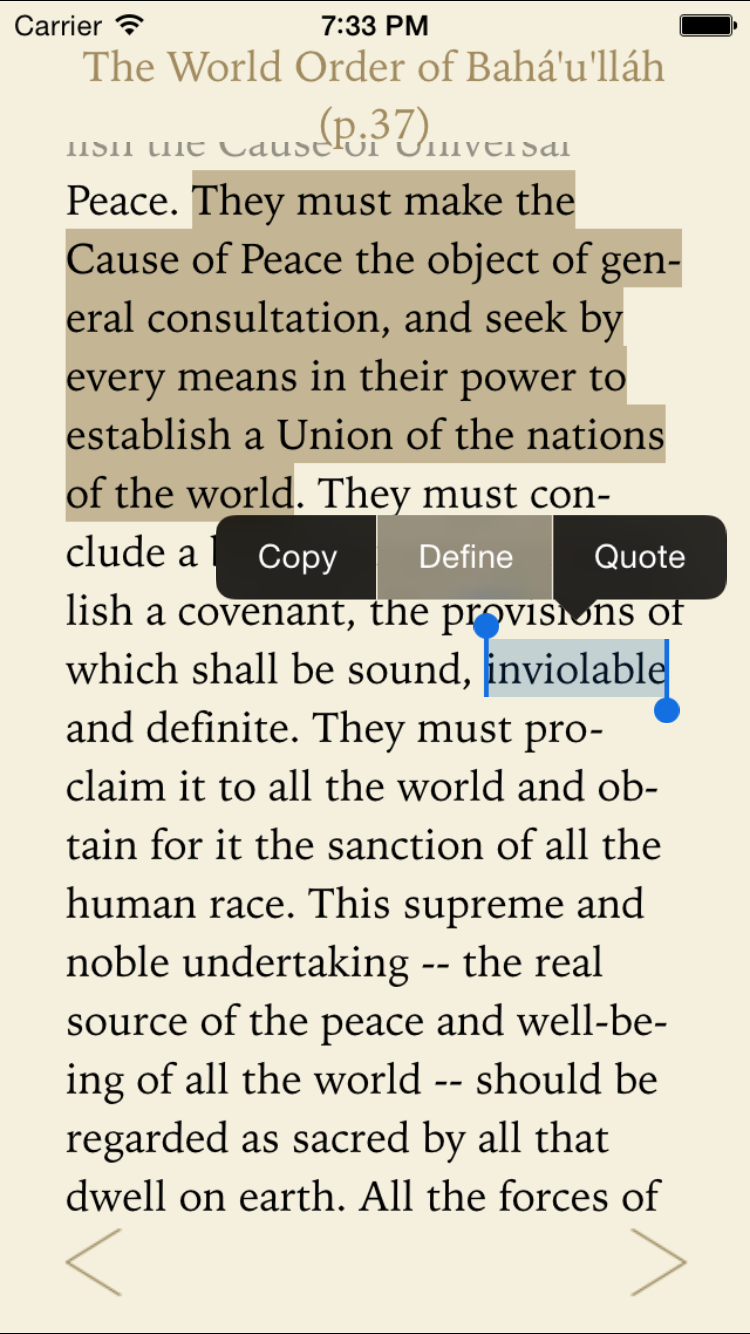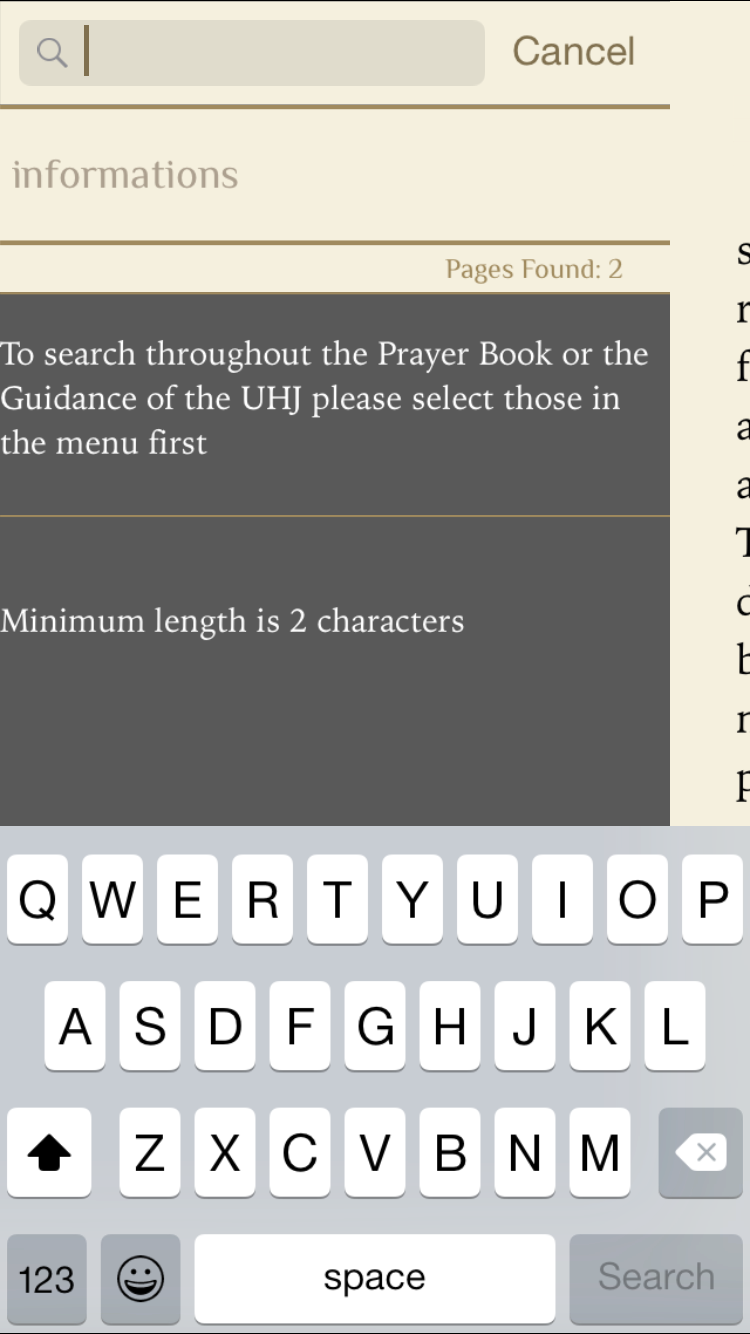 Transform the way you collect the writings…
Our team
Eloy Bruckhoff Software Developer and Imagineer
Eloy Bruckhoff Software Developer and Imagineer
Mary-Cait Hunter Realiser of dreams – supporter of inestimable value
Mary-Cait Hunter Realiser of dreams – supporter of inestimable value
Louiz Olinga Hunter Bruckhoff CEO of eternal joy and motivation

Louiz Olinga Hunter Bruckhoff CEO of eternal joy and motivation
Downloads 1200 updates 2460 Supporters 51 reviews 9
The making of One Ocean
Initially I simply wanted to learn programming in a way that sustains my motivation and is enjoyable. So i thought to create a Baha'i related app where i can put all my theoretical learning into a meaningful practice. What you can download now on the App Store is basically my degree in software development and design as i could not afford to go to University, google, stack overflow and raywenderlich.com became my University where i go to study everyday since the last ~2 years.
Here are some quick fun facts about One Ocean – Baha'i Library…
The Initial project was Ruhi & Ruha – an interactive memorisation and discover app for the Hidden Words
Out of interest in learning about databases it turned into a full blown digital Baha'i Library with a focus on connecting writings to virtues
The Initial name for this app was PERL – Personal Reference Library. This is in secret still the name for my internal project, i could not use it because it is phonetically difficult and can be confused with PERL the programming language…
One Ocean came out as a tribute to the Ocean library (which was at the time of my release discontinued and not downloadable ) and the One indicates its decentralised and personal approach. Every user has One Ocean in their pocket and every category is a drop and every quotation is a droplet.
I hope to one day be in the position to invest time and energy into cleaning up my code, writing a blog where i step by step describe how to create One Ocean and with that create a free online educational course for Baha'i friends
One Ocean should really become open source and be given to the world wide Baha'i community to make it their own. This is my final goal.
How does One Ocean compare to the vision i have for it?
Design complete 80% Features integrated 50% Writings included 70% Core functionality 70%